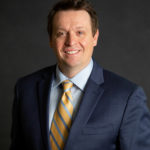 Jeff Mills
Realtor
A little about me
It's a pleasure to be able to introduce myself to all of you.
My name is Jeff Mills, and I am excited to announce that I have joined the Janko Realty & Development family! I am truly looking forward to working with the team of Realtors and staff and learning from their experience
The tradition and stability of Janko Realty has no equal. The customer service and exceptional care provided is something I intend to carry on! The small family business that I have been part of for the last 34 years has taught me the value of offering top notch service. Taking care of your real estate needs: whether buying, selling, or both, is something I will give my full attention and have been well trained to do.
Helping people navigate the sometimes-challenging process of finding the perfect home or property is something I am thrilled to be a part of. Contact me when you are pondering your next move or investment. I look forward to hearing from you!